Home Addition Houston
Experienced, Trustworthy
About TBR construction Home Addition Services
Do you need more space at home?
Adding square footage to your home is one of the best investments a homeowner can make. A home addition will allow you to stay in the home and neighborhood you love. Enlarging a master bedroom into a master suite, adding a home office, or a family room can improve your home-life tremendously and adds value to your home.
A one-room addition can transform your home – the possibilities are endless! A game room addition can provide the space and functionality a growing family needs. Or, you can convert a garage into a playroom. Enlarging your master bedroom into a master suite with extra space will allow you to to relax in peace.
The most important aspect of a home addition renovation is integrating your existing home layout with the addition – as it will affect both the interior and exterior of your home. As a general contractor, TBR Construction is available to provide a wide variety of Design-Build services including including large, complex, multi-room, simple one-room and pop-top home additions.
The following are examples of home additions:
Family room: Create a safe, fun place for your family to entertain.
Second story: Add a bedroom, media room, a home office or family room.
Office/study: Design a smart, technologically outfitted home office.
Playroom: Create a happy space for your children to play.
Home gym: Exercising at home is safe, plus saves time and money.
Media room: A dedicated space to watch movies, play games, enjoy music.
In-law suite: Create a space for your loved-ones.
Master bedroom: Create a luxurious master bedroom suite.
Deck & outdoor entertaining: Entertaining outdoors is always great in Houston!
Porch: A porch adds comfort and a space to entertain at home.
Swimming pool, spa, hot tub: Perfect ways to enjoy our hot Houston summers!
Convert garage or add second floor over garage: Excellent areas to add useful space to your home.
WE LOVE THE MOMENT WHEN A SPACE BECOMES TRANSFORMED

Estimate Your Project


Portfolio

We offer our services of the highest caliber at the best possible prices. Your satisfaction is Grantees!
Call Us Today
1 (713) 992-1210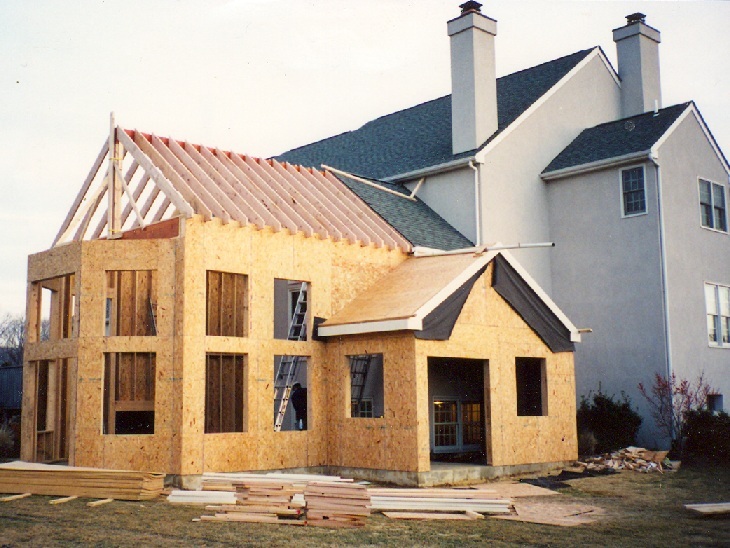 Our Home Addition Process
Make a list of your needs
 Determine affordability
Find out a bout your mortgage loan if applicable
Discover personalize features
it is time to sign the contract with us
Proceed your loan
Start Design
We start with conceptual design, check your request feasibility, 
 Review options with owner 
Start schematic design,  selections, preliminary pricing
start selections
Finalize design, sections
it is time for us to provide construction budget phase 
Finalize your mortgage
We will process permitting
Demo 
We start ordering materials fro farming
Foundation
Framing/ Roof/Exterior
Rough-In
Plumbing rough-in
Fire sprinkler system rough-in (if applicable)
HVAC rough-in
Electrical rough-in
Low voltage rough-in
Order finish materials
Complete exterior finish
Sheetrock/ Interior
Install insulation
Installation dry wall
start tape and float
 Apply primer
complete tape & float 
 Tile Installation
Millwork
Install Doors and trims
install cabinets
Finish tile Work and countertop fabrication
Install Sinks
Start install plumbing fixture
Paint/Flooring/Exterior
Complete first coat of paint
Start flooring installation
Trim out/ landscaping
Trim out all electrical, plumbing and HVAC
Quality inspection  
Get final walk thru signed 
Obtain final permits
Mortgage inspections if applicable
final cleaning and touch ups

Testimonials


Schedule A Meeting

Other Remodeling Services
Whole Home Remodeling
Home Addition
Kitchen Remodeling
Bathroom Remodeling
Closet Remodeling